BAKKAPPA

BATTERIER

Belysning

BENSTÖD

BIVY BAGS

BYXOR

BÄLTEN

BÄRSYSTEM

ELDSTÅL

FICKLAMPA

FLEECE

FÖRVARING

GLOCK TILLBEHÖR

GREPP

HANDFÄNGSEL

HANDSKAR

HANDSKYDD

HARDCASE

HOLOGRAFISKA SIKTEN

HUNDFÖRARE

HUVUDBONAD

HÖLSTER

HÖRSELSKYDD

JACKOR

JEANS

KINDSTÖD

KIT BAGS

KLISTERMÄRKEN

KLOCKOR

KNIVAR

KNIVBRYNE

KOLV/STOCK

KOMPASS

KRISBEREDSKAP

KÄNGOR

MAGASIN

MAGASINHÅLLARE

MEGAFON

MONOPOD

NYLONFICKOR

PANNLAMPA

PARACORD

PATCHAR

PINS

REGNKLÄDER

RIKTMEDEL

SANDALER

SHEMAGH

SHORTS

SJUKVÅRD

SKJUTMÅL

SKOR

SKYDDSFODRAL

SKYDDSGLASÖGON

SKYDDSUTRUSTNING

SOFTSHELL

SOVSÄCKAR

SPORTSKYTTE

TAKTISKA PENNOR

TAKTISK BELYSNING

TILLBEHÖR

TRÄNING

T-SHIRT

VAPENLAMPOR

VAPENREMMAR

VÄSKOR

ÖVERLEVNAD

ÖVNINGSVAPEN
Great for easily securing gear to your kit, adding grip to your mags or pistol grip, preventing mag-on-mag chatter, securing your sling against the stock, & taking the wobble out of a PVS 14 mount.

Combat Bands offer a simple solution to common problems.
Produkter som intresserade dig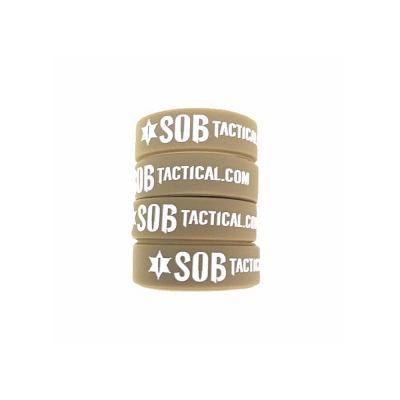 129 kr
Simple in design, yet elegant in use, the Sheriff of Baghdad Combat Bands are a more durable alternative to the rigger...