ANTECKNINGSBLOCK

BAKKAPPA

BATTERIER

Belysning

BENSTÖD

BIVY BAGS

BYXOR

BÄLTEN

BÄRSYSTEM

CHEST RIGS

COMBAT SHIRT

ELDSTÅL

FICKLAMPA

FLEECE

FÖRVARING

GLOCK TILLBEHÖR

GREPP

HAMMOCK

HANDFÄNGSEL

HANDSKAR

HANDSKYDD

HARDCASE

HOLOGRAFISKA SIKTEN

HUNDFÖRARE

HUVUDBONAD

HÖLSTER

HÖRSELSKYDD

JACKOR

JEANS

KINDSTÖD

KIT BAGS

KLISTERMÄRKEN

KNIVAR

KNIVBRYNE

KOLV/STOCK

KOMPASS

KRISBEREDSKAP

KÄNGOR

MAGASIN

MAGASINBRUNN

MAGASINHÅLLARE

MONOPOD

MULTIVERKTYG

NYLONFICKOR

OUTLET

PANNLAMPA

PARACORD

PATCHAR

PINS

PLATTBÄRARE

REGNKLÄDER

RIKTMEDEL

SANDALER

SERE

SHORTS

SJUKVÅRD

SKJORTOR

SKJUTMÅL

SKOR

SKYDDSFODRAL

SKYDDSGLASÖGON

SKYDDSUTRUSTNING

SOVSÄCKAR

SPORTSKYTTE

TAKTISK BELYSNING

TERMOS

TILLBEHÖR

TRÄNING

T-SHIRT

VAPENDELAR

VAPENLAMPOR

VAPENREMMAR

VATTENFLASKA

VÄSKOR

VÄST

YXOR

ÖVERLEVNAD

ÖVNINGSVAPEN
GREY GHOST | Gypsy Pack | Black
Make no mistake, this is not a bag for those shady vagabonds in peasant clothes your Grandma told you would kidnap you and sell you to a circus if you didn't eat your beets. Crazy Grandma!

No, this bag is for the traveler and daily commuter who needs a sturdy bag with proper hoplogical features that does not advertise you're an armed civilian. Nobody wants a bag that yells, "Yo, we got us a badass here!"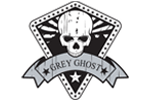 Pris
Vårt lägsta pris 1-30 dagar innan prissänkning:
The flap top design is more in keeping with the bicycle commuter crowd than the Low Pro traveler, but of course looks can be deceiving. We have used waxed canvas for the majority of the bag and mixed stretch mesh on interior pockets and Hypalon accents on the yoke and front.
The top flap of the bag includes a zippered pocket on either side, each lined with soft material to protect Eye Pro, your phone or even your jewelry. The flap is held down by two adjustable 1 inch side release buckles. Below the flap is a pocket that has a top cover secured with hook and loop material and two water resistant zippers that allows the pocket to be opened like a gate. On the front are two zippered mesh pockets properly sized to carry various small items. Further inside are stretch mesh pockets that vary in size to accommodate pens, flashlights, pistol mags or that extra battery for your laptop.
The front of the pouch has a Hypalon patch with slots cut in it so you add a light or an extra pouch. Under the flap are two rows of PALS webbing with 7 channels to allow you to expand the capacity of the pack by adding pouches to it. There is a zippered pouch just above the PALS webbing. This will carry a notebook, a blowout kit and night vision goggles.
The main compartment is BIG: 43 cm tall, 10 cm deep and 38 cm wide. You can access this area by a zipper vertically along each side of the back panel to allow access with the flap closed. There is a large loop panel sewn to the inside of the back panel to affix holsters and various hook backed pouches above that panel is another zippered pouch that is made of a stretch mesh, size 30 X 18 cm. This pocket is big and will carry a small Macbook Air.
The back panel is padded with an air mesh that is quilted to improve wearer comfort and promote air circulation against the back. Pack straps are in a yoke configuration and are adjustable for a wide range of wearer body types. They feature a built in carry handle with a Hypalon piece that gives it a non-slip surface. The underside has air mesh to pad the straps and make them comfortable in hot climates.
Dimensions:
48 cm tall
18 cm deep
33 cm wide at bottom
39 cm wide at top
Capacity is approx. 20L
Produkter som intresserade dig
Make no mistake, this is not a bag for those shady vagabonds in peasant clothes your Grandma told you would kidnap you...