BAKKAPPA

BATTERIER

Belysning

BENSTÖD

BIVY BAGS

BYXOR

BÄLTEN

BÄRSYSTEM

ELDSTÅL

FICKLAMPA

FLEECE

FÖRVARING

GLOCK TILLBEHÖR

GREPP

HANDFÄNGSEL

HANDSKAR

HANDSKYDD

HARDCASE

HOLOGRAFISKA SIKTEN

HUNDFÖRARE

HUVUDBONAD

HÖLSTER

HÖRSELSKYDD

JACKOR

JEANS

KINDSTÖD

KIT BAGS

KLISTERMÄRKEN

KLOCKOR

KNIVAR

KNIVBRYNE

KOLV/STOCK

KOMPASS

KRISBEREDSKAP

KÄNGOR

MAGASIN

MAGASINHÅLLARE

MEGAFON

MONOPOD

NYLONFICKOR

PANNLAMPA

PARACORD

PATCHAR

PINS

REGNKLÄDER

RIKTMEDEL

SANDALER

SHEMAGH

SHORTS

SJUKVÅRD

SKJUTMÅL

SKOR

SKYDDSFODRAL

SKYDDSGLASÖGON

SKYDDSUTRUSTNING

SOFTSHELL

SOVSÄCKAR

SPORTSKYTTE

TAKTISKA PENNOR

TAKTISK BELYSNING

TILLBEHÖR

TRÄNING

T-SHIRT

VAPENLAMPOR

VAPENREMMAR

VÄSKOR

ÖVERLEVNAD

ÖVNINGSVAPEN
SOB | Glock 19/23/32 Condom Holster
The Condom Holster is hand made from the best leather. The leather design is minimalist and at the same time very comfortable.

The Condom Holster takes out all the sharp edges towards body, very important when stuffing firearms in your pants.

This is very versatile and can be worn Inside the Waist Band IWB or clipped in a 5.56 or .308 MOLLE mag pouch.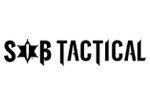 Pris
The clip is a great design as it will move with the body as to feel natural as you're wearing it. It also easily adjusts and stays put once adjusted.

SHREK started wearing this Condom style holster in the mid-90s. It became a staple of what he wore in combat. From the highest peeks of Stan to the streets of Baghdad.

Specification

Fits Glock 19/23/32
IWB, AIWB
Comfortable
No Sharp edges towards body
Spring Steel Clip
Anti Slip Tab
Molded Front Sight Channels
Leather Covered Slide and Rear Sight
100% Genuine Hand Made Leather
Produkter som intresserade dig