ANTECKNINGSBLOCK

BAKKAPPA

BATTERIER

Belysning

BENSTÖD

BIVY BAGS

BYXOR

BÄLTEN

BÄRSYSTEM

CHEST RIGS

COMBAT SHIRT

ELDSTÅL

FICKLAMPA

FLEECE

FÖRVARING

GLOCK TILLBEHÖR

GREPP

HAMMOCK

HANDFÄNGSEL

HANDSKAR

HANDSKYDD

HARDCASE

HOLOGRAFISKA SIKTEN

HUNDFÖRARE

HUVUDBONAD

HÖLSTER

HÖRSELSKYDD

JACKOR

JEANS

KINDSTÖD

KIT BAGS

KLISTERMÄRKEN

KNIVAR

KNIVBRYNE

KOLV/STOCK

KOMPASS

KRISBEREDSKAP

KÄNGOR

MAGASIN

MAGASINBRUNN

MAGASINHÅLLARE

MONOPOD

MULTIVERKTYG

NYLONFICKOR

OUTLET

PANNLAMPA

PARACORD

PATCHAR

PINS

PLATTBÄRARE

REGNKLÄDER

RIKTMEDEL

SANDALER

SERE

SHORTS

SJUKVÅRD

SKJORTOR

SKJUTMÅL

SKOR

SKYDDSFODRAL

SKYDDSGLASÖGON

SKYDDSUTRUSTNING

SOVSÄCKAR

SPORTSKYTTE

TAKTISK BELYSNING

TERMOS

TILLBEHÖR

TRÄNING

T-SHIRT

VAPENDELAR

VAPENLAMPOR

VAPENREMMAR

VATTENFLASKA

VÄSKOR

VÄST

YXOR

ÖVERLEVNAD

ÖVNINGSVAPEN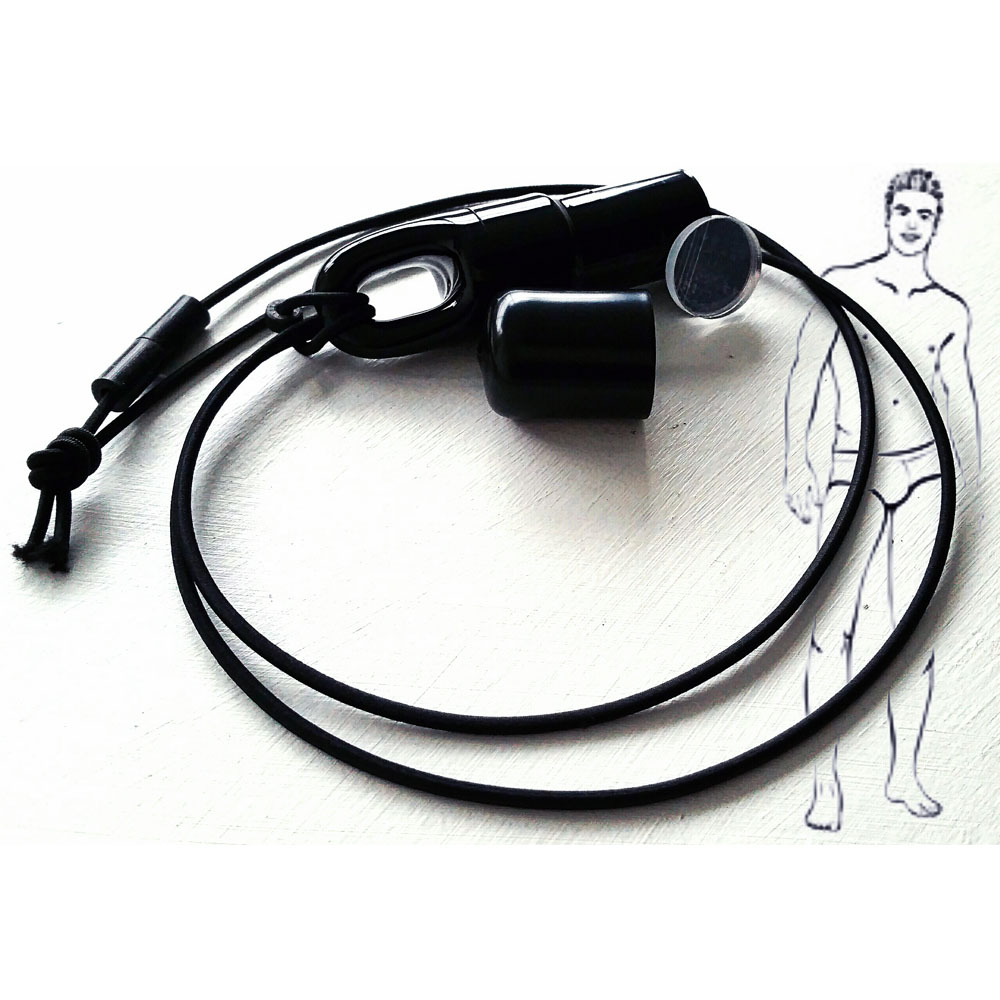 OscarDelta | GO-TUBE IWB STRAP 2.0
This is one of a few carry and concealment systems for escape tools developed by 4TAC5.COM that does not dictate what you wear and when you carry.

The shock-cord waist strap is worn around the waist to allow for easy access to Go-Tube and contents when restrained to the front or rear.

To install simply place the shock cord around your waist and adjust the position of the knot for a custom fit.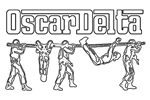 Pris
We recommend wearing the Go-Tube inside your underwear so it's positioned at the front with the shock cord tucked away.
This is a tried and tested method of carry that conceals the items until they are required.
To access the Go-Tube simply reach into your waistband, grab the shock cord and pull to extract the Go-Tube.
The Go-Tube hanger cap is sealed with heat-shrink to prevent it from coming off as you pull on the shock cord to access the Go-Tube contents.
Note: there is an acrylic mirror disc installed inside the round end cap to prevent the SAD-Tool from penetrating the end cap.
For covert carry and concealment of the SAD-Tool 3.0 and other FT-CCK4.0 components we recommend loading the items into the Go-Tube IWB Strap.
It can also be used for carrying and protecting other items such as micro SD cards, SIM cards, SERE Kit etc.
To access the contents, remove the round end cap by prising it off with your finger nails - remove item required - replace end cap and tuck away!
Produkter som intresserade dig