ANTECKNINGSBLOCK

BAKKAPPA

BATTERIER

Belysning

BENSTÖD

BIVY BAGS

BYXOR

COMBAT SHIRT

BÄLTEN

BÄRSYSTEM

ELDSTÅL

FICKLAMPA

FLEECE

FÖRVARING

GLOCK TILLBEHÖR

GREPP

HAMMOCK

HANDFÄNGSEL

HANDSKAR

HANDSKYDD

HARDCASE

HOLOGRAFISKA SIKTEN

HUNDFÖRARE

HUVUDBONAD

HÖLSTER

HÖRSELSKYDD

JACKOR

JEANS

KINDSTÖD

KIT BAGS

KLISTERMÄRKEN

KLOCKOR

KNIVAR

KNIVBRYNE

KOLV/STOCK

KOMPASS

KRISBEREDSKAP

KÄNGOR

MAGASIN

MAGASINBRUNN

MAGASINHÅLLARE

MEGAFON

MONOPOD

MULTIVERKTYG

NYLONFICKOR

PANNLAMPA

PARACORD

PATCHAR

PINS

REGNKLÄDER

RIKTMEDEL

SANDALER

SHEMAGH

SHORTS

SJUKVÅRD

SKJORTOR

SKJUTMÅL

SKOR

SKYDDSFODRAL

SKYDDSGLASÖGON

SKYDDSUTRUSTNING

SOFTSHELL

SOVSÄCKAR

SPORTSKYTTE

TAKTISKA PENNOR

TAKTISK BELYSNING

TERMOS

TILLBEHÖR

TRÄNING

T-SHIRT

VAPENLAMPOR

VAPENREMMAR

VÄSKOR

VÄST

YXOR

ÖVERLEVNAD

ÖVNINGSVAPEN
PDW watch caps are directly inspired from this style of cold weather headwear issued to USN Sailors, Seabees, Merchant Marines and other service members during WWII, and in the decades to follow.
Watch Cap is made in a premium grade, soft, machine wash, 100% merino sourced from a leading EU based supplier.
Unlike other knit beanies being made in the USA today, which are simply tubes sewn closed at one end. This is a true fully shaped and knitted process produced on state of the art, computer controlled knitting machines based in California.
Produkter som intresserade dig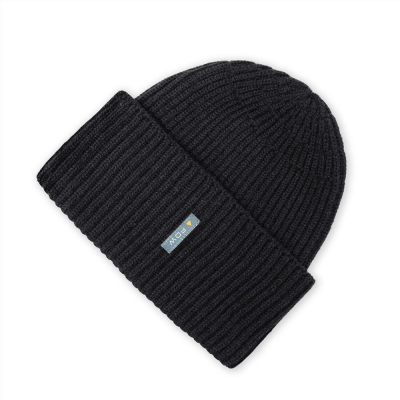 739 kr
The A.G. Watch Cap is our modern, updated, and upgraded take on the classic USN Issue Watch Cap.

Expertly knit in ...